BENIFITS OF JUNAIDS JEE ACADEMY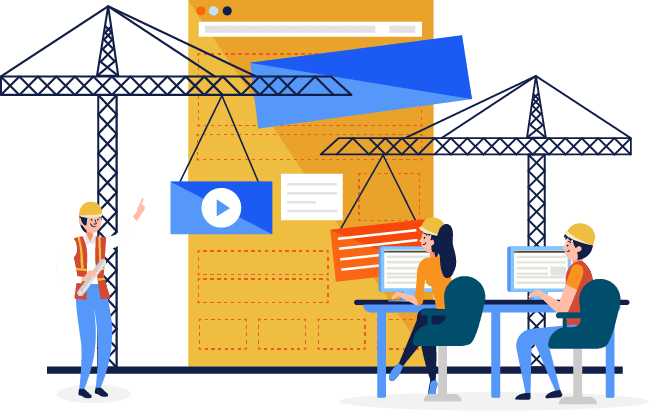 Junaid JEE MAINS Academy help students experience the depth of Their talents the power of their Minds and strength of their spirits JUNAIDS BEST IIT-JEE coaching Academy offers a healthy competitive environment through their Excellence curriculum and adequate infrastructure facility. Their team of highly qualified teachers and Competent faculty give quality education to the aspirants lending them a leading edge and preparation so students leave no stone unturned to maximize their performance and thus outshine in exam.
WHAT WE WILL GET IN JUNAIDS JEE ACADEMY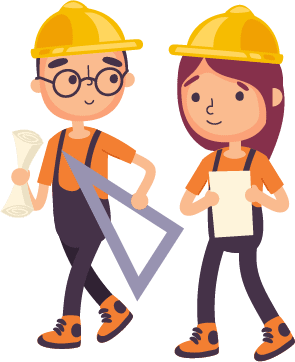 Junaids JEE Academy always keep student satisfaction as the first priority and strive hard to continue to meet the need of the students their emphasis on maintaining the highest standards of teaching result-oriented test, preparation, competitive environment and expert faculty helped many students to achieve success with obstacle free path . competitive environment with personalized attention is given to students weekly test are Conducted for enhancing their learning skills and improving their weak points. personalized learning app with good features include in doubt solving is provided to students which help them to crack competitive exam easily. JUNAIDS BEST IIT-JEE coaching trains students brain for more gain and no pain. Junaid JEE Academy build an excellent knowledge pool because in current cut throat competitive environment individual has to be aware of latest examination pattern and is required to put effort and proper direction which is possible by junaids JEE academy. tone unturned to maximize their performance and thus outshine in exam.
HOW TEACHERS HELP IN JUNAIDS JEE ACADEMY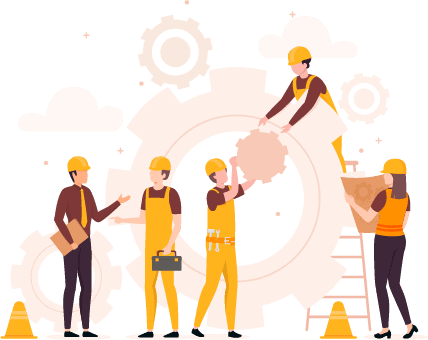 Junaid JEE Academy has a highly experienced faculty who aims to provide competent and qualitative teaching and guidance so that students could excel in competitive exam high yield notes and weekly test series are provided for enhancing the learning skills of students. so that they will be aware of their weak areas which will get strengthen with the help of the teachers. role of the teachers in junaids jee academy is that they expand students limit and push their creativity and increases the ability of students. teacher simplify the complex and make abstract concept accessible to students teachers understand student strength and weakness and can provide assistance and guidance to speed up and improve their ability and skills.
What is the difference between JEE Main and JEE Advanced
For addmissions in engineering institutes in India, both Joint Entrance Examination – JEE Mains and JEE Advanced are entrance exams at national level. CBSE conducts JEE Mains exam for admission to CFTIs, NITs, IIITs, and other technology and engineering colleges run by Private colleges and state Government Institutions. Where as IITs conduct JEE Advanced exam for admission in 23 IITs in India. These two exams are connected to each other as JEE Mains is the eligibility exam for attending JEE Advanced exam.
The syllabus of JEE Main 2020 help students to know the topics and chapters of chemistry, physics, and Mathematics to study and prepare for an engineering entrance test. "Junaid's Tutorials" is the best coaching insitute for IIT JEE Preparation in Hyderabad Telangana, which covers all the JEE Main syllabus with in time and prepare students for their best performance in JEE Main Exam. Experienced faculty's of Junaids Tutorials teach, train, and prepare students by giving them important topics to study and taking regular practice tests based on the previous year papers like of JEE Mains 2019 Question Paper for JEE Main Preparation of exam in 2020 and self made question papers made with all their experience.
JEE Main - 2020 Exam Dates
In 2020 – 2021 Academic Year JEE (Main) – 2020 Examination will be conducted twice for admissions to undergraduate programs in Centrally Funded Technical Institutions (CFTIs) and NITs, IIITs, etc. Between 6th January and 11th January 2020 the first JEE Mains exam will be conducted and application process starts from 2nd September 2019 and result could be announced on 31st January 2020. Between 3rd April and 9th April 2020 Second JEE exam will be conducted and the application process starts from 7th February 2020 to 7th March 2020 and result could be announced on 30th April 2020.
According to the qualification criteria for B.Arch and B.Planning courses and as per the assessment of Subject Experts, a couple of changes in the example of the question paper(s) and number of question(s) for B.Arch, B.Planning, and B.E./B.Tech, has been approved by the JEE Apex Board (JAB) for the conduct of JEE (Main)- 2020 Examination.
Best Tips for JEE Main Preparation for 2020 Exams
Be sincere & dedicated in your efforts.
Prepare and Maintain a daily timetable with equal number of hours to each subject.
Firstly start from Basics to have good grip and the subjects.
Practice makes a person perfect so practice as much as possible and get excelled in concept and subjects.
Focus more on  IIT JEE coaching (Mains) previous years questions paper. Like refer "JEE Mains 2019 Question Paper" for 2020 JEE Main Preparation.
Keep on practicing as if you are writing a real exam, by answering to IIT JEE previous years questions.
Read the question and understand it properly before answering it. Don't just start answering the question immediately.
Junaid's Tutorials is the Best Coaching Institute for IIT JEE Preparation in Hyderabad Telangana and it is always there to help build your confidence and motivate you by training perfectly for your IIT JEE MAINS EXAM.
JEE MAIN – 2020 Exam FAQs
JEE Main 2020 FAQs – The Joint Entrance Examination (Main) is the most important examination for candidates willing to take engineering as a career, JEE (main) being the gateway to IITs, NITs and GFITs. It was conducted by the central board of secondary education (CBSE) till 2018 but from 2019 the JEE (mains) is to be conducted by National Testing Agency (NTA). This change has brought up many questions regarding the examination in the mind of students who are to appear for the paper this year. All the FAQs regarding the JEE (main) 2020 are answered here for the candidates to ease. Keep Reading!
Here we have provide answers to the most frequently and problem creating questions regarding JEE Mains 2020 that are to be answered for the students to be at ease. For clearing all the doubts regarding JEE Mains 2020 look for your question from the FAQs below.
What is the Eligibility for JEE Main 2020?
The candidates who have passed 12th examination or any equivalent qualifying examination in the year 2017 or 2018 or are appearing for their class 12th examination in 2020 are eligible to take the JEE Mains examination 2020, Candidates who had passed their 12th examination in 2016 and before or who will be appearing for the 12th examination in 2020 are not eligible for JEE main 2020. Also, the candidates who did not pass their 12th examination or any equivalent qualifying examination in 2016 but passed in 2017 are not eligible to take JEE Mains 2020.
Regarding the age limit, there is no specific age limit for candidates willing to appear for JEE Mains 2020. All the candidates who have passed or are appearing for their class 12th examination can take the JEE Main examination Irrespective of their age.
Is aadhaar card mandatory for appear in JEE Main exam?
No, Aadhar Card is not mandatory to appear in JEE Main Exam. You can provide other identification documents such as Driving License, Voter ID, Passport or Ration Card.
However, providing Aadhaar helps in ascertaining identities of the candidates at the examination centres in a convenient and hassle free manner. Aadhaar obviates the need for producing multiple documents to prove one's identity.
Will the examination be in online mode or offline mode?
The examination will be only through online mode. The JEE Main 2020 examination is a computer-based test.
What is the state of eligibility for the Improvement candidates?
In case a candidate has class 12th from one state but appeared for improvement from another state then the state of eligibility for such candidate will be from where he / she has passed class 12th.
What is the state of eligibility for the NIOS Student?
For the candidates appearing or passed the 12th from NIOS, they should the state of eligibility according to the state of their study centre.
What is the state of eligibility for the Student studying abroad in foreign school?
In case of an Indian nationals passing the equivalent qualifying examination from any school abroad, his / her permanent address in India as given in their passport will determine the state of eligibility of the candidate.
What eligibility is required for Diploma students in JEE Main?
A diploma holder can apply in JEE Main to appear for JEE Advance 2020 but his her rank and score for JEE Main will not be declared as the diploma holders cannot apply for admission in NITs and GFTIs through JEE Main.
How To apply for JEE Main 2020?
The application form for JEE Main is to be submitted online through the official website jeemain.nic.in. All the details regarding JEE Main application procedure are available in the application form page.
How many times a student can appear for JEE Mains in one year?
As per the new scheme introduced by NTA, all the candidates willing to appear for JEE Mains can now take the paper twice a year.
Is it compulsory for candidates to appear in JEE Mains 2020 twice?
No, it will be optional for the candidates to appear either once or twice for the examination this year.
In case a candidate appears twice for JEE Mains which score will be considered?
In case a candidate has appeared for both the sessions the best of the scores will be considered for the merit list.
Is there any changes in the syllabus of JEE Main 2020?
There are no changes in the syllabus of JEE Main 2020.
Can candidates use calculator in the examination?
No, calculator or any other electronic devices are not allowed to be carried by the candidates to the examination centre.
What is the examination pattern for JEE Main 2020?
The JEE main examination will have two papers paper 1 for BE / B.Tech and paper 2 for B.arch / B.Planning. Paper 1 consist of Physics, Chemistry and mathematics. Paper 2 consist of Maths, Aptitude Test and Drawing Test. Candidates can take papers according to courses they are seeking admission to.
List of Examination cities from Andhra Pradesh and Telangana for January JEE (Main)- 2020
| | | |
| --- | --- | --- |
| STATE | CITY | CITY_CD |
| ANDHRA PRADESH | ANANTAPUR | AP01 |
| ANDHRA PRADESH | BHIMAVARAM | AP03 |
| ANDHRA PRADESH | CHIRALA | AP04 |
| ANDHRA PRADESH | CHITTOOR | AP05 |
| ANDHRA PRADESH | ELURU | AP06 |
| ANDHRA PRADESH | GUNTUR | AP07 |
| ANDHRA PRADESH | KADAPA | AP08 |
| ANDHRA PRADESH | KAKINADA | AP09 |
| ANDHRA PRADESH | KURNOOL | AP10 |
| ANDHRA PRADESH | NELLORE | AP11 |
| ANDHRA PRADESH | ONGOLE | AP12 |
| ANDHRA PRADESH | RAJAHMUNDRY | AP13 |
| ANDHRA PRADESH | SRIKAKULAM | AP14 |
| ANDHRA PRADESH | TIRUPATHI | AP16 |
| ANDHRA PRADESH | VIJAYAWADA | AP17 |
| ANDHRA PRADESH | VISAKHAPATNAM | AP18 |
| ANDHRA PRADESH | VIZIANAGARAM | AP19 |
| ANDHRA PRADESH | NARASARAOPET | AP20 |
| ANDHRA PRADESH | PRODDATUR | AP21 |
| ANDHRA PRADESH | SURAMPALEM | AP23 |
| TELANGANA | HYDERABAD / SECUNDERABAD / RANGA REDDY | TL01 |
| TELANGANA | KARIMNAGAR | TL02 |
| TELANGANA | KHAMMAM | TL03 |
| TELANGANA | MAHBUBNAGAR | TL04 |
| TELANGANA | NALGONDA | TL05 |
| TELANGANA | WARANGAL | TL07 |
Fast Track Your Learning With
Starting New Long Term Batches for NON LOCALS, IIT JEE coaching