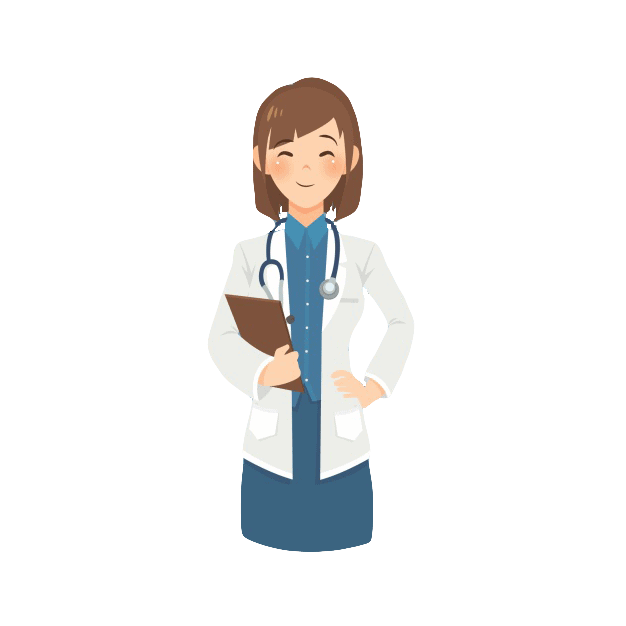 BENIFITS OF JUNAIDS NEET ACADEMY
Junaid's Best Neet coaching focused on building strong foundation of students , sharpen their skills and prepare them to face a competitive environment at National level effectively. It builds an excellent knowledge pool because in current cut throat competitive environment individual has to be aware of examination patterns n time management and is required to put efforts in proper direction so Junaids Best NEET coaching in Hyderabad make it convinient n possible for students. individual attention is given to all the students. Junaids Best NEET coaching assured that students possess safe and obstacle free path to become successful.
WHAT WE WILL GET IN JUNAIDS Best NEET coaching
We will get excellence in academic and competitive exams which will help students to groom from every prospective they are committed to provide finest service to the best of their ability in order to help students in pursuit of excellence to achieve their goals. they provide best classes by their highly experienced faculty and high yield notes are provided to students which help them to crack competitive exam easily. apart from this personalized learning app with all good features is provided to students in which student reluctantly ask doubts, which will get cleared in less time effectively. Junaids Best NEET coaching in Hyderabad assured that road to success is difficult but Junaids Best NEET coaching made it easier.
HOW TEACHERS HELP IN JUNAIDS Best NEET coaching
Teachers of Junaids Best NEET coaching are enthusiastic and highly experienced. Students gets the entire attention of dedicated teachers and learn at his or her pace. interaction between students and teacher is very strong where students gets improvement and get enhanced in their learning skills.
Explanation level for students will be from basic to competitive level with perfection and clarity. teachers assure the satisfaction of students in all aspects every time. They provide unlimited access of all subjects with brief explanation. goal of every dedicated teacher of Junaids Best NEET coaching in is to assist passionate students for getting the desired rank with obstacle free path.
Ans) NEET stands for National Eligibility cum Entrance Test.
The National Eligibility cum Entrance Test (UG) is a new qualifying cum entrance examination notified under the 'Regulations on Graduate Medical Education 1997 and BDS Course Regulations, 2007' by the Medical Council of India as published in the Gazette of India Extraordinary dated 21st December, 2010 and 15st February, 2012 and the Dental Council of India as published in the Gazette of India Extraordinary dated 31st May, 2012. NEET has been introduced by Ministry of Human Resource Development (MHRD) Govt, of India and Medical Council of India (MCI). NEET has been introduced for:
Undergraduate (NEET-UG) Medical Course like MBBS, BDS etc.
Post Graduate (NEET-PG) Medical Courses like M.S, M.D etc.
Ans) A) To create an umbrella or single entrance exam for all medical aspirants in India.
B) Till now admission to the se seats was done through national state level entrance exams. There were over 25 such different Medical Entrance Examinations in India for admission into various Govt. & Pvt. Medical Colleges.
C) On an average a student appeared in 7-9 entrance exams, thereby causing unnecessary stress on them as well as on parents.
D) Moreover, giving so many exams creates lot of financial burden for the parents since each examinations involves expenses like Application Fee & commuting to appear for the entrance test in various cities / at various test centres. So NEET will avoid unnecessary wastage of time, effort & money.
E) Moreover, multiple exams also pose the challenge of preparing for different syllabi and patterns for students. This further increases the stress among students.
F) NEET will replace AIPMT and other state-level CET such as Delhi-PMT, MHCET, R-PMT, WBJEE, EAMCET etc. (AIIMS does not come under NEET)
Q3) What is the difference between AIPMT and NEET examination?
Ans) NEET is a single eligibility cum entrance examination namely 'National Eligibility-cum-Entrance Test for admission to MBBS/BDS courses' in each academic year. AIPMT was conducted by CBSE for selection of candidates for admission to 15% seats under All India Quota. With the introduction of NEET, the said examination will replace AIPMT and other similar Under Graduate level Medical Entrance Examinations.
Q4) Who will be conducting NEET (UG)?
Ans) NTA stands for National Testing Agency.
National Testing Agency (NTA) has been established as a premier, specialist, autonomous and self-sustained testing organization to conduct entrance examinations for admission/fellowship in higher educational institutions.
To assess competence of candidates for admissions and recruitment has always been a challenge in terms of matching with research based international standards, efficiency, transparency and error free delivery. The National Testing Agency is entrusted to address all such issues using best in every field, from test preparation, to test delivery and to test marking.
Ministry of HRD, Govt. of India (http://education.nic.in)
Medical Council of India (http://www.mciindia.org)
Dental Council of India (http://www.dciindia.org)
Directorate General of Health Services (DGHS), Ministry of Health and Family Welfare, Govt. of India (http://www.mohfw.nic.in)
Q5) How many colleges are participating in NEET-UG and how many seats are available?
Ans) A total of ~355 MBBS & ~300 Dental colleges have been listed by MCI, which will fall under the aegis of NEET 2019. These colleges shall offer a total of ~43,700 MBBS seats & ~24,800 Dental seats across India.
Q6) Whether the exam. will be offline or online?
Ans) NEET (UG)-2019 will be an offline pen and paper test.
Q7) Will there be only single stage exam?
Ans) NEET will be a single stage exam
Q8) What will be the syllabus of NEET (UG) ?
Ans) The Question Papers for NEET shall be based on a common syllabus notified by the Medical council of India which is available on website www.mciindia.org.
Q9) What will be the pattern of NEET?
Ans) The Entrance Examination consists of one paper containing 180 objective type questions (four options with single correct answer) from the subjects Physics, Chemistry and Biology (Botany & Zoology) to be answered on the specially designed machine-gradable sheet using Blue/Black Ball Point Pen only. Each correct answer will get 04 marks and for each incorrect response, 01 mark will be deducted from the total score. Thus, paper will be of total 180×4 = 720 marks.
Q10) What are the duration/timings of NEET?
Ans) The NEET will be of three hours from 10.00 a.m. to 1.00 p.m.
Q11) What is the official website of the Board for National Eligibility Cum Entrance Test (NEET)?
Ans) The official website of the Board for National Eligibility Cum Entrance Test (NEET) is www.cbseneet.nic.in.  All the examination related information will be available on this website
Q12. How to fill up 'online' application form for NEET? Are there any guidelines for the students before filling the application form?
Ans) Application form for NEET-UG can be submitted only online through website www.cbseneet.nic.in.
Q13) What is the minimum and maximum age for appearing in NEET exam 2013?
Ans) The minimum age of candidate is 17 years completed at the time of admission or will complete the age on or before 31st December of the year of his/her admission to the 1st year MBBS/BDS Course.
The upper age limit for a candidate seeking admission under 15% All India Quota seats in Government Medical Colleges through National Eligibility-cum-Entrance Test (NEET) is 25 years as on 31st December of the year of the entrance examination. Further provided that this upper age limit shall be relaxed by a period of 5 (five) years for the candidates of Scheduled Castes/ Scheduled Tribes/Other Backward Classes.
There is no upper age limit for candidates appearing in the NEET for State Quota seats. However, admission shall be subject to the prevailing norms in each State/UT.
Q14) Is it compulsory to take Maths if I want to appear in NEET?
Ans) It is not necessary to take Maths to appear in NEET.
Q15) I am a blind student. Will I get amanuenses?
Ans) Provision has been made to provide amanuenses to the blind candidates. Candidate has to contact Executive Director, JEE(Main) for JEE(Main) exam one month before the examination along with medical certificate issued by the competent authority. Amanuenses will be provided by the Center Superintendent. Class XI student of Commerce/Humanities without Mathematics will only be provided as amanuenses. One hour extra time will also be allowed to such candidates.
Q16) I have passed 12 class in the subjects of English, Hindi, Physics, Chemistry, Mathematics and Physical education and appeared/appearing for Biology subject from any other Board(s)/NIOS examination, will I eligible for NEET.
Ans) No, any examination equivalent to class XII passed from a recognized Board/University comprising of Physics, Chemistry and Biology/Bio-technology including practical test in these subjects and English is only eligible
Q17) For how many attempts / numbers a student can appear for NEET?
Ans) There is no limit for number of attempts. However Eligibility for admission for MBBS/BDS courses will be subject to Medical Institutions/University.
Q18) What are the reservation rules for JEE-Main Exam?
Ans) As per Government of India rules candidates belonging to certain categories are admitted to seats reserved for them based on relaxed criteria. These categories are:
I. Other Backward Classes (OBC) if they belong to Non-Creamy Layer (NCL)
II. Scheduled Castes (SC)
III. Scheduled Tribes (ST)
IV. Persons with Physical Disability (PD)
Benefit of reservation shall be given only to those classes/castes/tribes which are in the respective central list published by the Govt of India.
Q19) What is state code of eligibility?
Ans) State Code of eligibility means the Code of the State from where a candidate has passed +2 examination by virtue of which he/she becomes eligible to appear in the JEE-Main for admission to B.E/B.Tech and B.Arch/B. Planning Courses of the institutions/ Colleges of the States/UT. Indian nationals passing the equivalent qualifying examination from any institution abroad, the State of Eligibility will be determined on the basis of permanent address given in the Passport of the candidate.
Most frequent questions and answers